trophy

Certificate of Excellence

home

spacious 1000 sqf

car

Free parking available

wifi

Superfast Fibre WiFi
In a sought-after spot on Deal's picturesque seafront, with its pebble beach and award-winning Pier, you're just a short, level walk along the prom to restaurants, pubs, a wide selection of shops including independent and high street names, and supermarkets. Whilst literally a stone's throw from the beach and within the sound of the rolling waves, this is a ground-floor property and does not have direct sea views.
This sensitively renovated apartment now has all mod cons, whilst maintaining its period features of 1894, including original fireplaces in every room, the tiniest letter box and cornicing worthy of a wedding cake! All on one level, with no stairs, the apartment is ideal for families with young children or people with limited mobility.
Superfast Fibre Wi-Fi
32" Flat screen TV & DVD
Free street parking
Complimentary bathroom essentials
30ft from beach
Baby sitting service

Show more amenities

1006.000000E+0gyptian Cotton Bed Linen
Two ensuite bathrooms
Dishwasher
Masses of Toys & Games
Book & DVD Library
Sunny private garden with BBQ
sailboat
1

Stones

throw from the beach
sun
1628

Hours

of average sunshine a year
navigate
38

Miles

to reach Calais, France
star
98

3f Guests

left a top 5 star review
We had a great stay at Molly's place. The flat has an excellent location on the sea front, a brisk 5-10 minute stroll along from the pier. We found parking outside on the street easy and plentiful. The flat itself is warm, light and spacious, with great facilities and a really well equipped kitchen. Beds are comfortable. There is a small enclosed patio area with a table, chairs and a BBQ for outdoor meals in warmer weather. Molly and Angus are friendly, helpful and responsive if any questions arise. All in all, it feels like a special place to stay, and Deal is a lovely town. Recommended without hesitation and we hope to return one day.
Chris
-

February 2019
As a base for a cosy New Year break for 3 couples this accommodation was perfect. Stylish, well equipped, warm and comfortable within easy reach of the town centre, many local attractions and some lovely walks. This is an apartment which would work well at any time of year and that affords everyone the same level of comfort. Many thanks Molly for being such a great host, we did appreciate the little extras you provide and the trouble you took to ensure all our needs were met.
Patricia
-

January 2019
This place is GREAT and Molly is the BEST! PERFECT location in Deal and extra quiet. Never did get a chance to meet Mollybut she seems a long time friend. NO surprises extra nice and clean and VERY spacious and comfortable. We are from Michigan USA and have come to Deal many time and this by FAR the nicest place we have stayed.
Molly, if you read this we'll be back next year. Thanks SO much !!
Terry and Beverly Montgomery, Traverse City, Michigan
Terry M
-

October 2017
Long weekend in Deal. Living in Deal, I was looking to rent a lovely apartment that would be a wonderful place to stay for future in laws coming from abroad for a wedding.
This apartment was ideal. It is spacious and tastefully decorated. It has very large bedrooms, with comfy beds, and great towels and bed linen.
It has everything you need for a comfortable stay and the hosts made us feel very welcome. They were easy to liaise with and the little treats and extras they provided made my family feel very at home.The apartment is in a great position, right on the seafront, with only a short walk into town.
I would highly recommend it!
wendymarshastone
-

October 2017
We had a wonderful stay at 47 The Marina for our sons wedding.
The accommodation was perfect for our needs with family and friends staying and calling along with preparations for the wedding.
The apartment was very well appointed and spacious with the bonus of 3 bathrooms. It was lovely to be right by the beach, quiet yet so close to the town.
We were made very welcome by Molly and appreciated her good wishes for our very special occasion. Also the sun shined throughout our weekend of celebrations as predicted by Molly.
Holiday Lettings verified reviewer
-

May 2017
Deal by the Med. Just back from our fourth time at 49 The Marina where once again we had a fantastic family holiday with our three young children. We keep coming back for three reasons: first 49 The Marina is so well placed and nicely kitted out; second because Angus and Molly are so welcoming and third we seem to have such luck with the weather - hence the title of my review this time. Even so, with many English Heritage and National Trust properties nearby as well as miniature railways, wildlife parks and other attractions there is all sorts of not-so-nice weather activities too. All in all highly recommended.
Holiday Lettings verified reviewer
-

June 2017
Xmas in Deal. We had an excellent Christmas in a lovely comfortable apartment! Opposite the sea in Deal we loved it. The kitchen (where I cooked Xmas dinner) was the best stocked kitchen we have ever had in a holiday rental. Molly and her family could not have been more helpful and we really liked Deal . Nice restaurants and a really nice local pub 5 minutes down the road The Forresters (I think) ! A 7 Mile walk along the coastal footpath on Boxing day was lovely and the icing on the cake . Good car parking which is important to us, having a big car and trailer. Cannot recommend it this property enough ! BRILLIANT.
Christine Baldwin
DBCompass
-

January 2017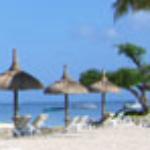 Home from home This is not just a holiday let this is a home from home. Within an hour of arriving everything felt very familiar and cosy.
It is an ideal base both within Deal and the surrounding areas.
Parking and the beach literally on your doorstep.
The linen and bedding was very clean and soft. The house itself is very warm and there is no shortage of hot water. Utensils, crockery and cutlery all in abundance.
The gifts left by the owner on arrival are a lovely touch.
I recommend the Smugglers Inn, St Margarets on Cliffe for a meal, great chef.
A Holiday Lettings verified reviewer
-

November 2016
Fantastic seaside star. We just got back from a fantastic wintry week away here and despite going off season we were lucky with great weather at this ideal seaside apartment. The surrounding area has so much to do but the flat's beautifully decorated and felt so homely for us and our 2 year old daughter. It's got everything you need, lots of space with all the little details thought of, great set up for kids and you can literally hear the waves from bed. Very relaxing times. Molly and Angus and the family were on hand for any issues and were a pleasure to deal with from booking through to departure. Looking forward to going back.
Toby B
-

November 2016